In addition to our work as the region's Native Title Representative Body, GBK works to deliver projects and drive initiatives the enable positive change, improve national statistics of inequality and build sustainable communities.
PBC Support
GBK recognises the essential role that PBCs play in supporting native title holders to take advantage of opportunities arising from their native title rights.
The region's 21 PBCs (or Registered Native Title Bodies Corporates) are responsible for holding, protecting and managing native title on behalf of native title holders (common law holders). PBCs are required to fulfil their responsibilities under the Native Title Act, Corporations (Aboriginal and Torres Strait Islanders) Act 2006 (Cth), Native Title (Prescribed Body Corporate) Regulations 1999 (Cth) and Native Title (Indigenous Land Use Agreements) Regulations 1999 (Cth).
GBK provides support to all 21 of our regions PBCs in building organisational capacity to fulfil their responsibilities.
As part of our Native Title Service, GBK supports PBCs with the following:
1.
Legal advice about native title
2.
Assisting with PBC rulebook reviews
3.
Assisting PBCs with dispute resolution frameworks
4.
Providing support to organise Annual General Meetings (AGM's) and other meetings
5.
PBC Support Funding to meet governance and corporate compliance obligations (via National Indigenous Australians Agency)
6.
Assisting with Grant Funding Applications for other capacity building projects
Under the banner of "Meriba Ged Ngalpun Mab (MGNM)", GBK delivers the Commonwealth Government's Community Development Programme (CDP) across the Torres region. Since 2019, GBK has worked in partnership with other service providers, community groups and employers to extend employment, business and skill development opportunities for job seekers across our region.
Through MGNM, GBK honours the tradition, culture and aspirations of our people as we work to improve employment and development opportunities and increase workforce participation in the Torres Strait.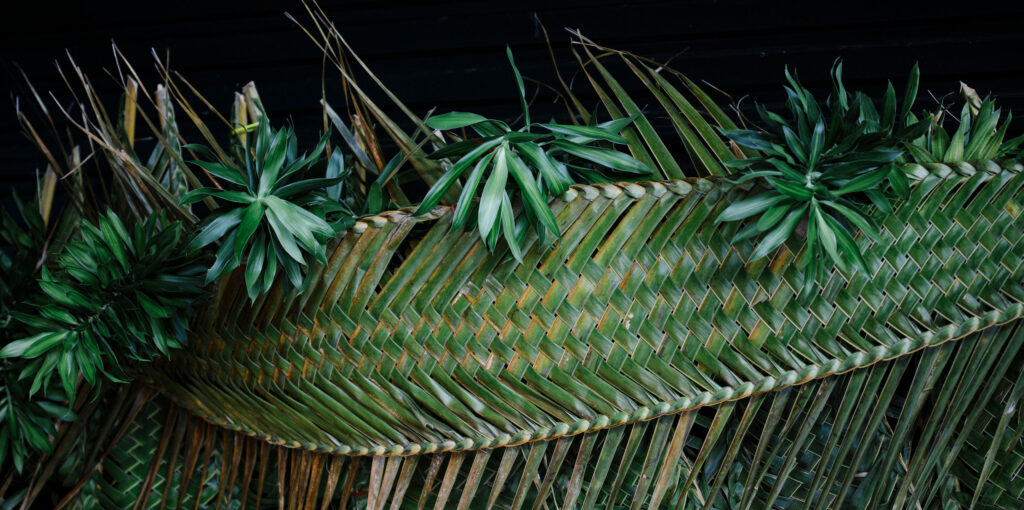 GBK actively supported the group of eight Torres Strait Islander people who made international legal history in September 2022, after the United Nations Human Rights Committee found that the Australian Government is violating its human rights obligations to them through climate change inaction.
Climate change is already threatening homes, traditions and sacred sites in the Torres Strait.
The landmark decision delivered by the Human Rights Committee agreed with the complaint filed in 2019, obliging the Government to pay adequate compensation to the claimants and do whatever it takes to ensure the safe existence of the islands.
The complaint is the first legal action brought by climate-vulnerable inhabitants of low-lying islands against a nation-state, and the decision has set several ground-breaking precedents for international human rights law.
Yessie Mosby, a Kulkalgal man and Traditional Owner on the island of Masig and a claimant in the case, said:
"I know that our ancestors are rejoicing knowing that Torres Strait Islander voices are being heard throughout the world through this landmark case. Climate change affects our way of life everyday. This win gives us hope that we can protect our island homes, culture and traditions for our kids and future generations to come."
The decision marks the first time an international tribunal has found a country has violated human rights law through inadequate climate policy; the first time a nation-state has been found responsible for their greenhouse gas emissions under international human rights law; and, the first time that peoples' right to culture has been found to be at risk from climate impacts.
The public campaign led by the Torres Strait Eight – Our Island Our Home – has vowed to build on this win by calling on the new Government to take urgent action to address the findings of the OHCHR. A petition with more than 47,000 signatures will be presented by Torres Strait Eight members to the Australian Government at Parliament House later this year.
GBK has progressed the Return, Reconcile and Renew (RRR) Digital Archive Project, which is funded by the Australian Research Council. This project aims to bring together information and resources to do with the removal and repatriations of Ancestral Remains.